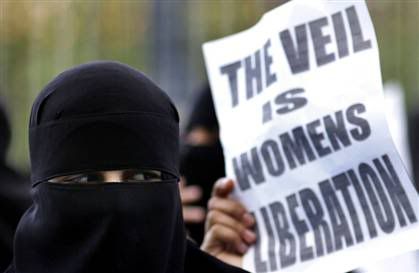 You must admit, allowing any old slimy barbaric piece of shit into the country who then proceeds to get a 15 year old girl forcefully married to him, whom he then rapes and possibly also her younger sister adds much to the utopic melting pot that our masters work so hard to provide us with.
Police are hunting a suspected illegal immigrant accused of raping a 15-year-old schoolgirl who had been forced to marry him.

The Bangladeshi, in his 40s, is also wanted over claims that he sexually assaulted the girl's 12-year-old sister.

He disappeared after the elder girl, now aged 17, contacted the Metropolitan Police on June 26 because she feared she was now being forced into a second marriage.
Ohhhh but you have to respect this, it's their culture!
Fuck their culture, and deport the lot of them, fucking savages.
Officers have arrested a 53-year-old woman, believed to be another family member, on suspicion of aiding and abetting rape and actual bodily harm. The arrest for assault is linked to an attack on a six-year-old boy.
If evidence is produced, deport her abusive arse too. Into the fucking ocean.
A Metropolitan Police spokesman said: 'The sham marriage took place at an address in the E2 area. She alleged she was subsequently raped by the man.

'Further inquiries revealed a second girl, then aged 12, had also been sexually assaulted by the man.
I'm going to go out on a limb here and say 'I bet they're followers of the Religion of Peace'.
'The male suspect remains outstanding and extensive police inquiries continue to trace him.'
So you have give him a fucking council mansion? He'll claim human rights, lefty wankers will claim he's oppressed. Poor monkey boy, from an unhappy part of the world, he knows not what he does!
No responsibility. Give me five minutes with the fucking prick, I'm a good teacher.
Fuck these sick people.