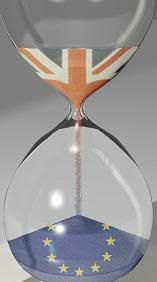 EU Commissioner admits 95% of states would have voted
No to Lisbon Treaty
(I wonder why).
You have a vote so long as you will vote the 'right' way. (And people wonder why the EU oligarchy are pushing for their
post-democratic age
).
And this priviledge costs the UK
£118 billion
a year. To be told how thin the tightrope our
lives have to be lived on
, through an agency that spends over £6 bn a year just on fucking ADMIN (
Taxpayers' Alliance pdf
). An agency that devours almost £1 trillion of Europes wealth each year to push their utopia on us peasants. But at least you're free.
You're free to do as we tell you.
Democracy, EU style.